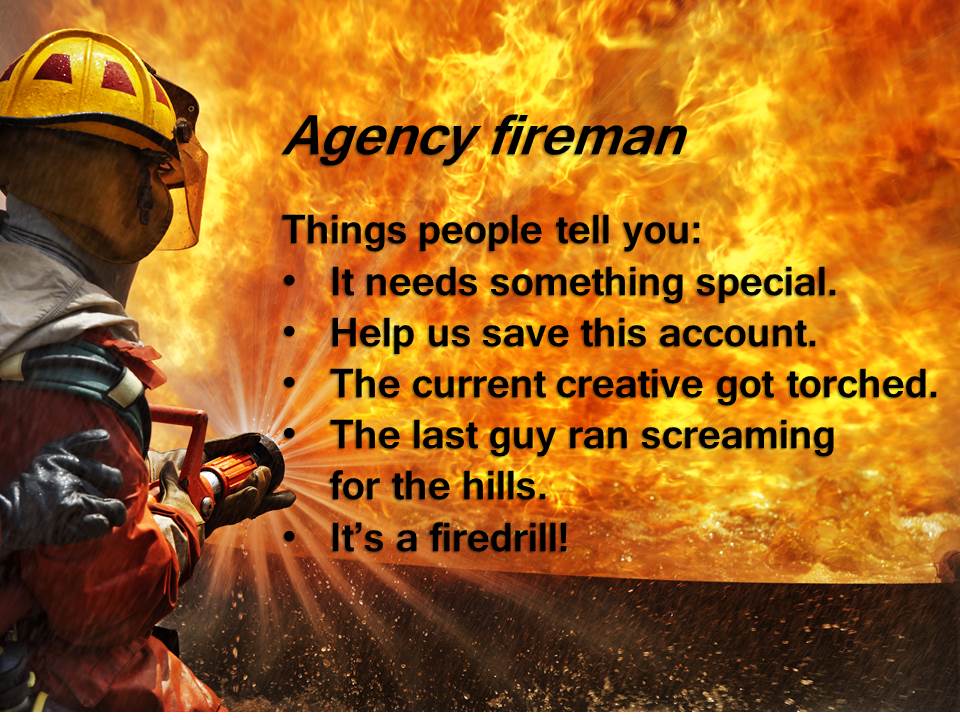 At various points in a long creative career, we all have to stop and ask "Who am I and what value do I bring to my clients?" Hilarious, profane copywriter George Parker in his autobiographical Confessions of a Mad Man nailed it for me—a tin badge for that certain breed who suits up to deliver the "uncommon creative" at your hour of greatest need.
The Agency Fireman
It's what I am. And what I offer you:
Complex technologies simplified
If I get it, I can help anybody get it. Guaranteed!
Brands branded
Every media project is a branding project whether it says so on the label or not.
Campaigns launched
With aspirational, actionable, story-driven narratives
Fire drills
It came out of nowhere—you don't know what to do.
But I do. In case of emergency …
Results
Three decades of putting out blazes and rescuing kittens from trees
Start here to read more about my services.