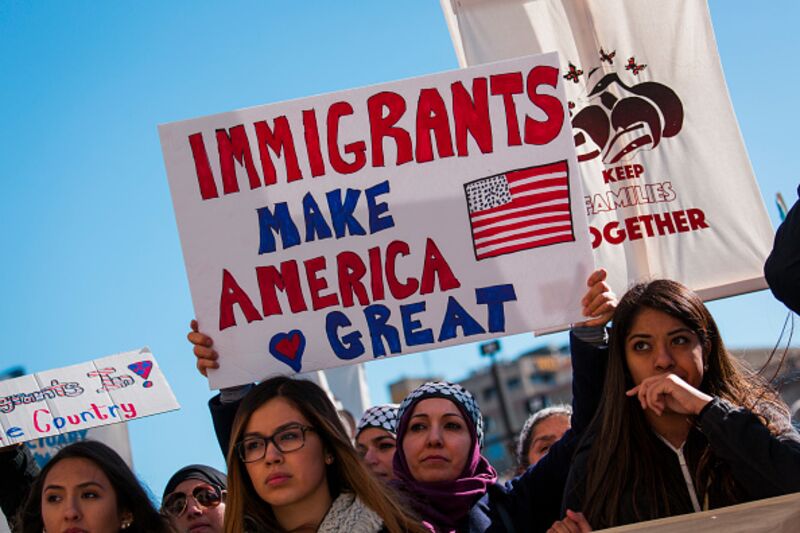 Pity The Dreamers. Through friendships with educators and just living an urban life, I've come to know lots of immigrants. Many of them are Hispanic. I assume most of them are here legally, but I would never presume to ask. The people I know are family-oriented, hard-working, America-loving, pretty conservative, solid members of society and my circle of friends. If they're not yet middle class (many are) they are working multiple jobs and hard hours most of us wouldn't dream of to become so. Many are expected to send wages back to their home countries and live here on a budget most of us couldn't manage. Immigrants are the backbone of this country. To focus on deporting them as if it in some way benefits the native born in this country is sleight of hand. A pure and hate-driven lie.
What is the truth?
Persecuting Dreamers and other immigrants would cost billions and provide no financial benefit. The cost is too high; the benefit non-existent. If even one little brown child comes home from school today after having been bullied and told to "go back to your country," the cost is too high. If one college-aged kid now lives in fear of deportation, the cost is too high. If the president manages to force his quixotic wall through Congress, and we end up paying (as only an idiot would assume otherwise), the cost is too high. Despite its poor record in sustainability, I'd rather see the money go toward rebuilding Houston than to tearing down families. There is no financial upside in attacking immigrants. It's money down a cruel, brutish hole, with no return on investment.
The only things this administration excels at is spending other people's money and doling out pain. Trump is this country's inexplicable self-punishment for 8 years of progressive advancement where it once seemed possible for an empathetic, cultured, talented black man to run an already-great country that embraced diversity and provided the comfort of law to law-abiding minorities of all stripes without impinging on the rights of majorities. The Dreamers' dream is dead. How many more dreams will die in the next eight years?