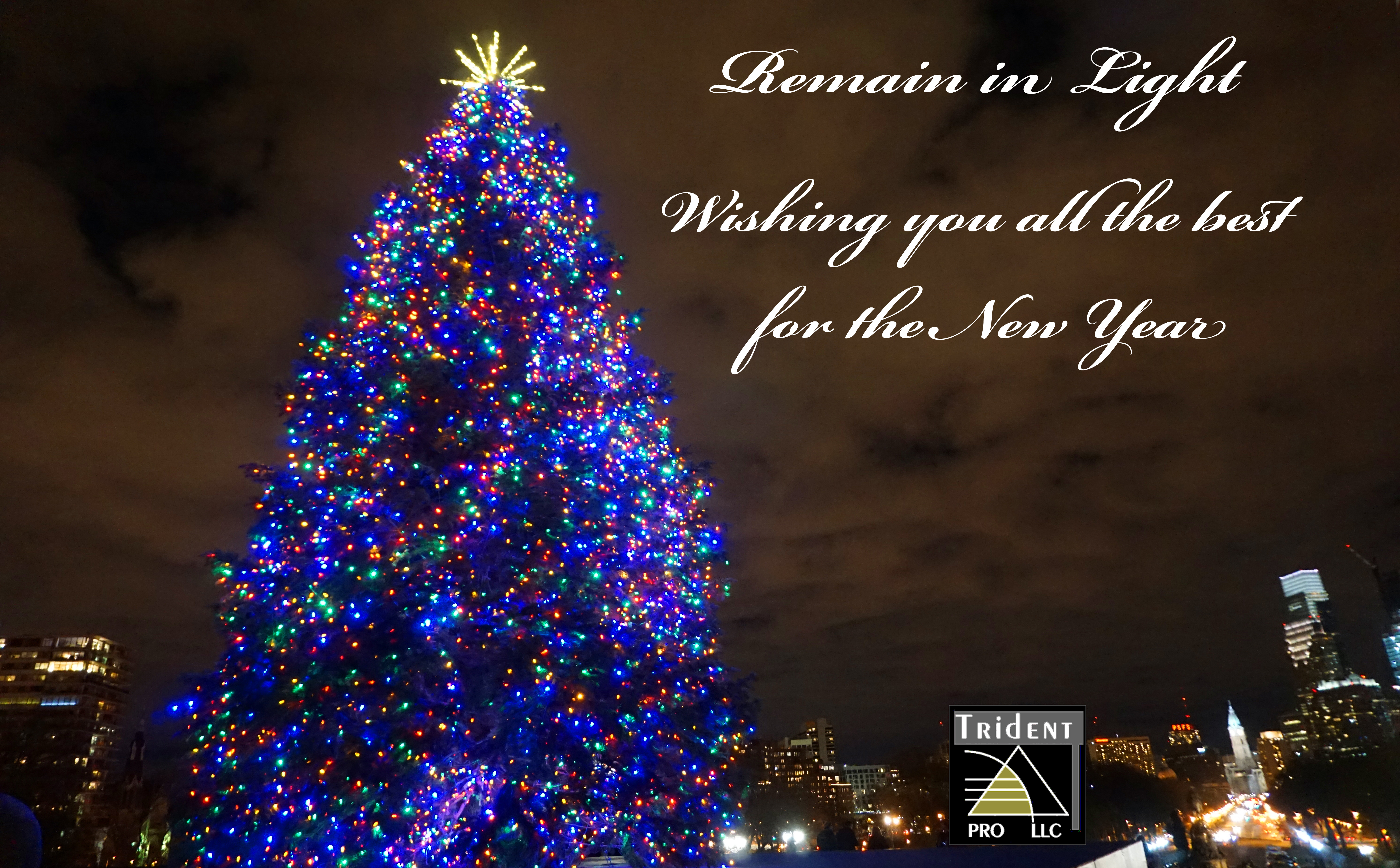 From the dawn of prehistory, we've defied the dark and cold of winter with festivals of light. Before there were rational explanations for the shortening of days, we sang songs, lit fires, ate rich food and drank strong spirits. If the big light in the sky was at a premium, well then we'd fill our trees, walkways, doorways and houses with extra lights to compensate. It's no coincidence that the God of the world's major religions is a bringer of light.
As a screenwriter, photographer and Philly walking man, I seek light on a daily, personal and literal basis. The dark still scares me. The light, when it comes, thrills me. The days are getting longer from here on out. You all know what that means. Time to go out and chase another sunset.
To all my dear friends and colleagues –Thank you and Happy 2017!
May your days be merry and bright. And filled with lots of light!
Rick Weiss, TridentPRO llc, a creative services firm, ©2017